Suggestions for further research
My own research goals
I have two major targets for research - both of them concerned with the main areas of weakness in my database.
I need to return to the early Cornish parish records. When I trawled the databases, which were available some years ago, there were many gaps in the parish records. Now, mainly through the efforts of Cornish Family History Society and Cornwall Online Parish Clerks, far more data is available
Many MORCOMs miners went to the USA. Those who went to the coalmines of Lackawanna County, Pennsylvania are fairly easy to trace as few of their families moved from that area until recent decades. Most of the other Cousin Jacks tended to migrate, within the USA, from one mining area to another as employment opportunities varied during the nineteenth century. Tracing them is made more difficult by the loss of the 1891 census in a fire, and because many Morcom families are difficult to find because of frequent census mis-entries or mis-transcriptions. In addition the access to online birth, marriage, death and other data varies greatly from state to state. However, the availability of increased sources, especially on Ancestry.com, may help me to fill many gaps when I have a fresh look at Morcoms in the States. The comparatively few Mor(e)combe families in the States are easier to trace, because they were mainly farmers and seldom moved far from the border with Canada, where many of them had first arrived in North America.
There is also more work to be done on completing three sections of the website. In addition, I would like to add more maps, family portraits and photographs of Morcom/be places. if you have photographs of 19th Century ancestors which you can email, I will try to include them in the website as I expand the Some Brief Family Histories section.
Sources for you to explore
I have not spoiled your fun! There is much more to be discovered about most of the individuals in my database [and those I have not found!]. The suggestions below, only cover some of the key sources to explore. If you cannot access some sites it may be because their web address has changed. If a link is broken try, instead, to find the site by entering its name in a search engine e.g. Google or Firefox.
Family Sources
Family memories and bibles
If you are just starting your family research this is the first resource to explore, though it can often be misleading. Information about family relationships etc, which has been passed down through several generations, of sometimes fading individual memories, can give vital clues, but need to be thoroughly tested against documentary evidence or it can leave you following an unrelated family line. Inscriptions in the front of family bibles may sometimes have been recorded some time after the events noted and can also mislead. They are more likely to be accurate if each generation is entered in a different handwriting and ink.
Photographs
Old photographs of possible ancestors often have no names attached. Sometimes distributing copies of these photos to relatives can find they have labelled portraits of the same individuals. A search on Google Images or Ancestry/Public Members Trees, may if you are lucky, find a portrait of great grandad. This book gives excellent advice on how to date old portraits by clothing and other clues: Jane SHRIMPTON - "Tracing Your Ancestors Through Family Photographs: A Complete Guide for Family and Local Historians".
Diaries and letters
Best of all for adding flesh to the bare bones of family trees are letters from abroad and old diaries, if you can find them. How else would I know that my great-great-great grandfather Joseph MORCOM after a visit to Surrey Zoological Gardens in 1851, wrote that he considered "the collection of wild animals to be sinful", and that, despite being a fervent Primitive Methodist he spent a Sunday in London sampling the services of other denominations. The c.1900 diaries of my Calvinistic Methodist Welsh grandfather John James MORGAN are full of almost daily chapel activities - services with comments on the preacher, religious discussions, Sunday School, choirs - with only a casual note "twins born today" when the last of his nine children were born.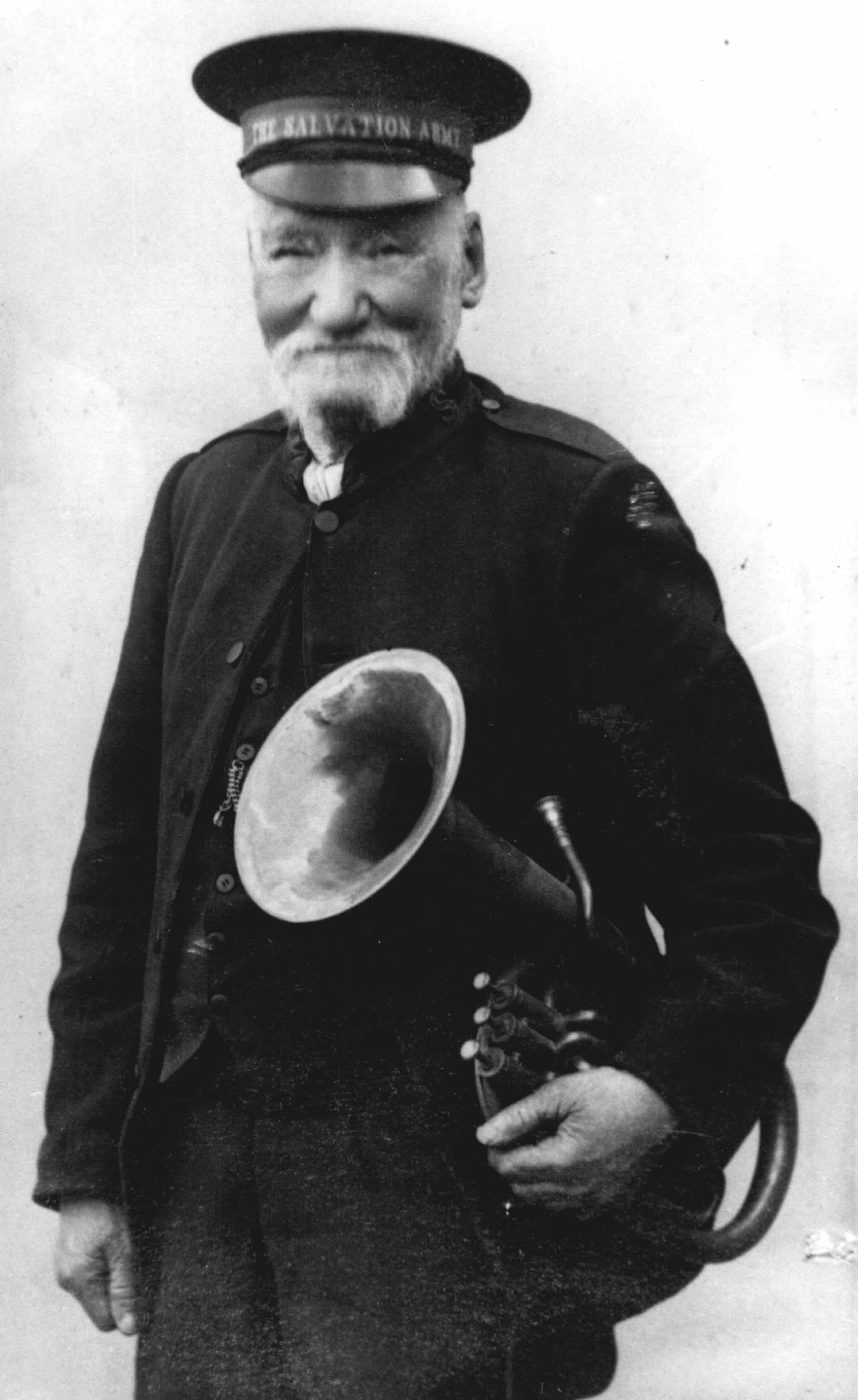 Only their longhand diary [later transcribed in 9 pages] of their 60 days journey to New Zealand, in 1873, can give any idea of the experience of Elizabeth Bassett nee MORCOM (05516) and her husband William KENDALL on the voyage. They mention the almost daily deaths. usually of young children, on the ship. William KENDALL was a Salvation Army member and God is invoked in almost every paragraph. He was shocked by much he witnessed on board including a concert on board which William was not going to "because he was never to such thing in his life he have to praise God he was never taught to go to such plases as for his part he did not think it right to have such things on board a ship were they are exposed to so many dangers.". He must have been absolved from sin for playing in a Salvation Army Band!
World Sources
Major free guide to genealogical sources
http://www.cyndislist.com/ - A superb guide to World genealogical research sources. Try searching for 'Cyndi's List Cornwall' in your search engine for quick access to the desired page.
Other Free Sources
Family Search - The site of the genealogical arm of The Church of Jesus Christ of Latter-day Saints. Excellent for searching early births, marriages and deaths worldwide. The parish records are excellent, but the genealogies, submitted largely by Morman members, should be used with great caution, the church itself warning: "Accuracy of the data in these genealogies varies from tree to tree; we encourage you to validate all data". Some trees are so surprising that I have an unworthy suspicion that a small minority of Mormons were competing to find [or even invent] the most souls to be saved! The Catalog and Books are a valuable guide to the Church's vast archives. Many of the Church's records can be viewed (or borrowed as microfilms from Salt Lake City) at Family History Centers. If you live in a fairly densely populated part of the English speaking world, there is probably a Center near enough for a day's visit. Don't allow any doubts you may have about the religion to deter you from using possibly the best free genealogical database, as well as the many excellent Centers.
IGI batch Numbers - British Isles and North America - Knowing the batch number enables you to narrow down your IGI search in FamilySearch to a particular parish in the UK, or county/town in the USA and Canada.
JSTOR - Search for books and articles on any subject. Expect a large number of mis-hits but this is still a valuable resource for background information about the regions your family lived in.
Rootsweb - A vast unwieldy mass of genealogical information. I have found the Mailing Lists and Message Boards sections particularly useful for contacting other MORCOM/BE researchers, though these have become less active recently.
Guild of One Name Studies - Put the surname you are researching in the search box in the top right hand corner of the screen to see if there is GOONS member researching the name.
Google Earth - Not only helps to locate family places, but if your ancestors lived in a town, and their house is still standing, you may be able to view and copy a photograph it in Street View.
Wikimedia Commons - A good source of images on a vast range of subjects, many of them out of copyright.
Commercial websites.
These two websites will contain more databases than those listed under most of the different headings below.
Ancestry.co.uk - USA, Canadian and Australian versions also available. Most experienced genealogists have gripes about Ancestry, but would not be without it. Strongest on the USA, but probably the "place of first resort" for searching any country, other than the UK. However, regard most of the Public Member Trees as containing facts to check rather than sufficient evidence for you to enter in your own tree. Contributions which cite sources for all events are most likely to be accurate - but may still have the details and links for the wrong "William MORCOM". I have found 139 men with that exact name and 657 with William as one of their forenames, and MORCOM/BE or a possible variant as their surname.
FindMyPast - strong on UK records for births, marriages and deaths (including parish records), wills, UK censuses, newspapers, passenger lists and much more, including databases from the collection of the Society of Genealogists. Also contains some Australian, New Zealand and USA databases.
National resources
Books
These books, and the articles below. are the main sources I consulted in writing many of the Sections of this website.
Mark D HERBER - "Ancestral Trails: The Complete Guide to British Genealogy and Family History - 2nd ed." Indispensable guide. Hint: At the time of writing there were 34 copies on sale at Amazon.co.uk for £0.01 plus £2.80 postage to UK.
"The Phillimore Atlas and Index", 1984 - Contains an index and maps for every county of England and Wales. For each parish the registers and IGI records which were available in 1984 are listed, together with the years they cover.
Andrew TODD - "Family History Nuts and Bolts; Problem-Solving through Family Reconstitution Techniques", 2015 - A small book full of excellent advice on solving "brick walls" - though some will always frustrate you!
W.G.HOSKINS - "Devon", 1954 - Classic account of the county's history - but nothing about migration. Later editions available.
Roger BURT and Raymond BURNLEY - "Mining in Cornwall and Devon", 2014
Philip PAYTON - "The Cornish Overseas" 1999 hardback, 2015 paperback - Definitive account of the Cornish Diaspora. If this is not sufficient to sate your appetite, delve into the exhaustive notes and references at the end of each chapter.
Sharron P SCHWARTZ and Roger PARKER - "Lanner: A Cornish Mining Parish." - Essential reading if your family comes from this parish, but also an excellent source with good background information for anyone whose ancestors came from a Cornish mining parish.
Val D GREENWOOD - "The Researcher's Guide to American Genealogy", 3rd edition 2000 - Probably still the best overview available, but lacking references to web genealogy. Later paperback printing available.
These are four valuable accounts of Cornish miners overseas which give detailed accounts of many of the mining areas in which the MORCOMs worked:
John ROWE - "The Hard Rock Men: Cornish Miners and the North American Mining Frontier", 1974
A.L.ROWSE - "The Cornish in America"
Arthur Cecil TODD - "The Cornish Miner in America", 1967
Richard D DAWE - "Cornish Pioneers in South Africa", 1998
Articles online or in books
Bruce COLEMAN - "Religious Worship in 1851" in "Historic Atlas of South-West England" edited by Roger KAIN and William RAVENHILL.
Roger BURT - "The Role of Fraternal Organisation in Migration and Informal Labour Organisations in Mining Communities: Cornwall, the Keweenaw, and California Compared"
Roger BURT - "Freemasonry and Business Networking During the Victorian Period"
Roger BURT "Metal-Mining Since the Eighteenth Century" in "Historic Atlas of South-West England" edited by Roger KAIN and William RAVENHILL.
Arthur DARK - "North Devon Exodus"
Bernard DEACON - "Communities, Families and Migration: Some Evidence From Cornwall"
Bernard DEACON - "Mining the Data: What Can A Quanitative Approach Tell Us About the Micro-Geography of Nineteenth Century Cornish Mining? " in Cornish Studies 18 edited by Philip PAYTON.
Bernard DEACON - " 'We don't travel much only to South Africa' Reconstructing nineteenth-century Cornish Migration Patterns" in Cornish Studies 15 edited by Philip PAYTON.
Gary MAGEE and Andrew THOMPSON - "Remittances Revisited: A Case Study of South Africa and the Cornish Migrant, c.1870-1914" in Cornish Studies 13 edited by Philip PAYTON.
Sharron P SCHWARTZ - "Migration networks and the Transnationalization of Social Capital: Cornish Migration to Latin America , A Case Study" in Cornish Studies 15 edited by Philip PAYTON.
Peter H STANIER - "The Copper Ore Trade of South West England in the Nineteenth Century"
Early records
Early records, most of which exist for Cornwall and Devon, include the Hearth Tax, Window Tax, Land Tax, Muster Rolls and Lay Subsidies. These records can be difficult to read and usually include very little about an individual, so that it is difficult to add people to your family tree. For a large One Name Study such as this, I do not consider it a profitable use of time to pursue these records, but if you are determined to follow your own line as far back as possible, the best of luck!
National Archives
UK National Archives - If you are making much use of their online collections or visiting Kew, you should find Amanda BEVAN's "Tracing Your Ancestors in the National Archives: The Website and Beyond" helpful. Searching The National Archives Discovery database gives quick access to not only their own collection but 2,500 archives across the UK. Entering "MORCOM" produced 279 references.
National Archives of Australia
If you are researching in a particular Australian state, the state archives and state libraries are mostly useful sources
Genealogical archives and societies
GENUKI - Best on-line guide to county and parish sources. For quick access enter, for example, 'GENUKI Gwennap Cornwall' in your search engine.
Guild of One-Name Studies. This site will tell you if a member is researching one of your family surnames.
Cornwall Record Office - There is now an excellent OnlineCatalogue - This site also gives access to the Cornwall Library Service Catalogue which included the contents of the Cornish Studies Library in Redruth. Searching the catalogue produced a list of 230 MORCOMs and 73 MORCOMBEs. The documents included wills, marriage settlement, letters, house and land leases, apprenticeship indentures, bastardy records, mine records etc. Although full documents are not available on-line, the brief summaries are often informative. If you are visiting Cornwall you should visit both the Cornwall Record Office in Truro and the new Cornish Studies Library in Redruth.
Devon Archives and Local Studies Service - Unfortunately I do not find the on-line catalogues as helpful as the Cornish equivalent.
Cornwall Family History Society - A particularly successful and efficient society helped by the number of members from the Cornish Diaspora. if your genealogy interests are mainly Cornish, it is well worth joining for its databases, quarterly journal, library and other services.
The USGenWeb Project = Search by state and county and you may find data collected by a Local Coordinator which you will not discover elsewhere.
CoraWeb - Excellent gateway to Australian sources.
On-line parish clerks
This is a an admirable project run by volunteers who act as Online Parish Clerks, each responsible for gathering genealogical data for one or more parishes. The scheme was launched in Cornwall and has now been adopted by nine other English counties. Every parish in Cornwall is covered and about half the far more numerous Devon parishes. For other counties note if an online parish clerk is listed in the genealogy section of the GENUKI parish entry. The amount and nature of the information offered varies greatly from parish to parish, and while many parish clerks have excellent online sites, others have to be contacted personally for information. The Cornwall OPC site is now in the early stages of a building up databases of less accessible data e.g. apprenticeship indentures, bastardy bonds, school admissions etc. In addition the section "Emigration" has many detailed sources on the countries the Cornish went to.
Although it is not part of the Online Parish Clerks project or directly relevant to my One Name Study, you may like to look at the 400 page site Llangynfelyn: A Parish History which was designed by Stephen BENHAM and Nigel CALLAGHAN, partly as an example of the wide range of sources that are generally available for other parishes.
Parish records and other birth, marriage and death sources
Many excellent databases in Ancestry and Find My Past. Find My Past is now building up, what may eventually be, the largest collection of USA marriages. including full detailed certificates of many weddings. In the West Country remember that more of your relatives may be in Non-Conformist rather than Anglican records. All Methodist registers before 1837 are in the Public Records Office
FreeBMD - Excellent for England & Wales BMDs 1837-1983, but incomplete in later years. If search is slow, try the free 1837-1915 version on Ancestry.
UKBMD - This free site provides 2,529 links to websites that offer on-line transcriptions of UK births, marriages, deaths and censuses. A wide range of other indexes and transcriptions are also available for most counties, these may include parish records, wills, monumental inscriptions.
dustydoc - Provides links to free British Isles websites which contain parish records.
Parish Locator - For example: if you cannot find a birth, marriage or death record in Gwennap it will tell you that it might be worth searching the nearest parishes which are Perranarworthal, Redruth, St Day and Stithians. You will need to download the program. PS. There seems to be a current problem in locating this useful program.
192.com - If you are searching for a living relative in the UK and have failed to find them in the online telephone directories, this site, based on electoral registers, may solve your problem - at a price.
Burial, cemetery records and obituaries
Find A Grave - Far stronger on USA searches than other countries.
Obituaries Legacy.com - Strong on USA and Canada, but also contains some Australian and New Zealand records. Many of those listed have fairly full obituaries which are free of charge.
Online Searchable Death Indexes and Records - Find records from lists for each state of the USA.
Ryerson Index - Index to death notices and obituaries in Australian newspapers. You can then search Trove (see below) to find a full newspaper report.
Australian Cemetery Records - Includes photographs of many of the graves listed.
Wills
One the best way of proving relationships, before the availability of censuses, together with much evidence about family fortunes. Unfortunately, wills may be hard to trace in the many different sources and you may have to pay for transcripts. Potentially most valuable for early families in the 1600s, for which little other evidence exists, but these wills may be difficult to read, even if they are not in Latin. You are more likely to find a will before c.1900 if your ancestors are relatively prosperous. About half the UK wills I have found for MORCOMs, who died in the 1800s, are for the many successful descendants of the Joseph MORCOM in Opie's painting.
Find A Will - UK government site covering wills and probate 1858 to the present, There is a £10 charge for downloading a copy of a grant/will.
Military records
Commonwealth War Graves Commission.
Cornwall War History Memorial.
Censuses, directories and electoral rolls
Censuses are available for varying periods for the UK, USA and Canada. No national censuses available in Australia, but this is partly compensated for by good birth, marriage and death records up to about 100 years ago. Most records will be available from the various commercial search engines. Refer to HERBER's "Ancestral Trails" or Susan LUMAS "Making Use of the Census" for detailed background information about the ten yearly UK censuses. I have found difficulty in tracing MORCOM families in the States because of the frequency of entry or transcription errors in recording surnames - though not quite as bad as Welsh place names transcribed in India!
Cornwall Online Census Project - This is a free resource and, as it was transcribed by volunteers who were familiar with Cornish surnames and place names, it may be more accurate than some other transcriptions.
Canadian Censuses -Excellent Canada Library and Archives site which provides scans of the census pages from 1825 to 1916. I have not yet found time to trawl this relatively new site for MORCOM/BEs, so I suggest you explore it, if you have Canadian relatives.
Australian censuses remain strictly private, so it is helpful to have Electoral Rolls, 1903-1980 on Ancestry. The entries give name, address, and occupation but, unfortunately, not the relationships of people living at the same address.
Historical Directories of England and Wales - You can search for your relative in this impressive University of Leicester database of local, business and Post Office directory entries.
Newspapers
Such a huge source that I have only been able to search for a few individuals. This is one of the best ways to add flesh to the bare bones of family trees. You will not only find family successes and obituaries but, maybe, murders and other skulduggery involving your ancestors! But you may have to wade through dozens of uninteresting entries about an ancestor before you find a gem!
British Newspaper Archive - This British Library site requires a subscription
Chronicling America - A Library of Congress Site
Trove - Australian Digitised newspapers and more.
Papers Past - New Zealand Digitised newspapers.
Emigration/Immigration records
The main problem with immigration records is the high percentage of entries like "Mr MORCOM and Mrs MORCOM with two missess, 3rd Nov 1904, from London to Bombay on the Marmora" - impossible to identify unless you have already found the family in other Indian records. Many American records are far easier to identify and much more informative. If you subscribe to Ancestry or Find My Past, they have far more information on immigration
Castle Garden - Searches USA passenger lists 1830-1912.
The Cornish in Latin America - If you suspect that your Cornish miner ancestor could have gone to Mexico, Cuba or a South American country, search Dr Sharron P SCHWARZ's unique site.
Tithe and land records
Another valuable source, which I have not had time to explore.
Tithe records in the National Archives
Tithe Maps and Apportionments of Devon - This is an on-going project aiming to eventually cover all Devon parishes.
Feedback from your own research
Please write correcting errors or making additions to the information in the web site. Suggestions for linking individuals or small families to the larger trees would also be welcome. Please, when referring to individuals, always quote the full name and reference number. The reference number is essential because of the number of individuals with identical names in the O.N.S. database
I can be contacted at my email address: morcom@one-name.org
If you are mainly interested in the MOR[E]COMBEs, Dave MORECOMBE, who has registered his interest in these family names with the Guild of One Name Studies will also be very glad to hear from you. He can be contacted at morcombe@one-name.org
---
To the next section - John Opie's painting "A Gentleman and a Miner" with my commentary
OR
Back to - Main menu